ANNOUNCING THE GOOD NEWS! COME AND JOIN US AS WE PREPARE FOR THE BIRTH OF OUR LORD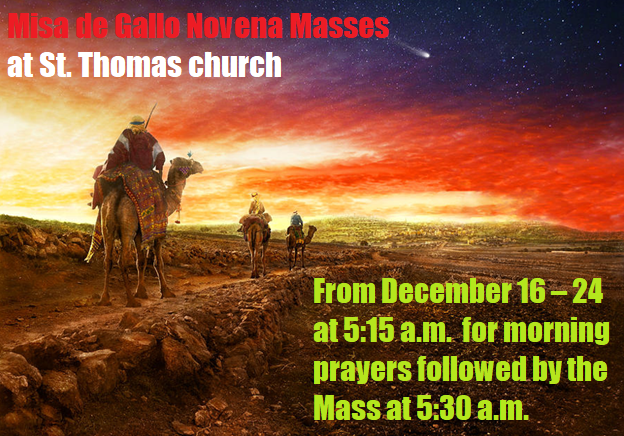 Misa de Gallo Novena Masses at St. Thomas church from December 16 – 24 at 5:15 a.m. for morning prayers followed by the Mass at 5:30 a.m.
Misa de Gallo (dawn mass) is a Filipino Catholic tradition reflecting on the true meaning of Christmas and honouring our Blessed Mother 9 days before the birth of our Lord Jesus.
Please note: No food after the Mass but on the last day of the Novena, December 24th is a "Pot-Luck'. Please ensure the food you bring is labeled with the ingredients due to some who might have a severe allergy reaction.